Steps to the Pacific Ocean
Known since 1933 as Santa Monica's First Lady, The Georgian is one of L.A'.s most iconic hotels. History weaves throughout our hotel and 84 guest rooms, culminating in 14 ocean-facing suites with some of the world's best sunset views. Located on Ocean Ave, The Georgian is just steps from the gorgeous beaches of Santa Monica and a quick jaunt to the great surf of Malibu or the artisan shopping of Venice. We promise you a charming stay at a beachfront hotel where you can explore everything that SoCal has to offer.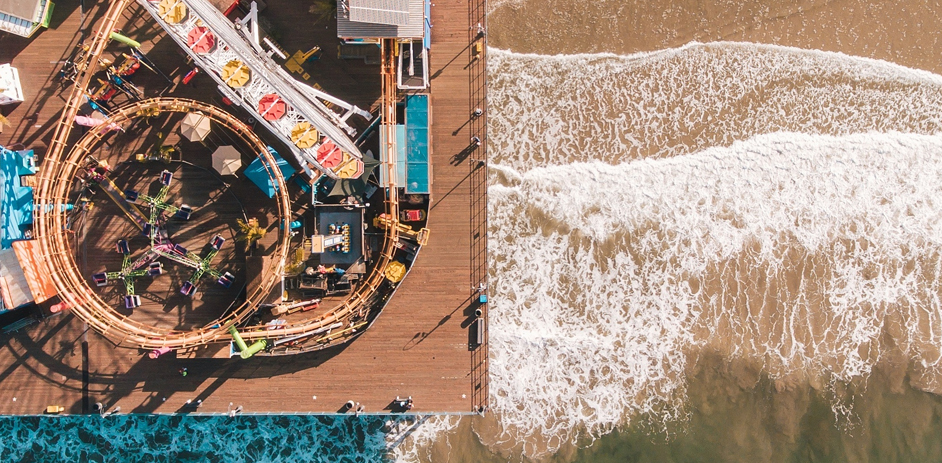 Walk to the best of Santa Monica, including Pacific Park's iconic Ferris wheel and one-of-a-kind events like the Downtown Santa Monica farmers market and Jazz on the Lawn every August in Gandara Park.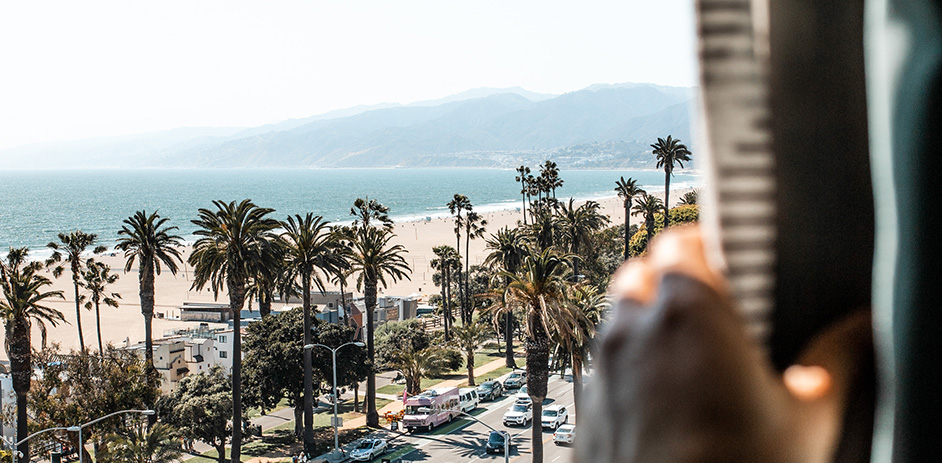 Ocean View Rooms & Suites
Ocean Avenue's most vibrant address lives up to its reputation of inspiring accommodations with stunning views of the coast and Santa Monica Pier.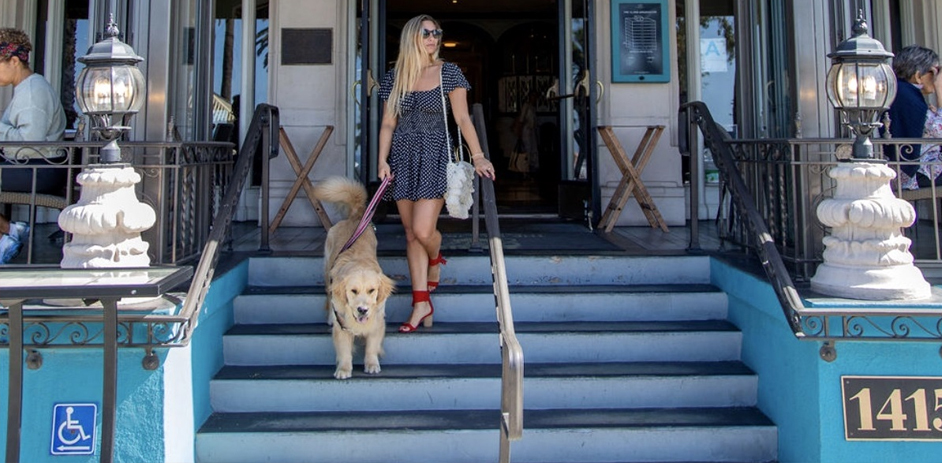 The more, the merrier, we say. As one of the few dog-friendly hotels in Santa Monica, The Georgian welcomes all members of your family. Book a dog-friendly room today.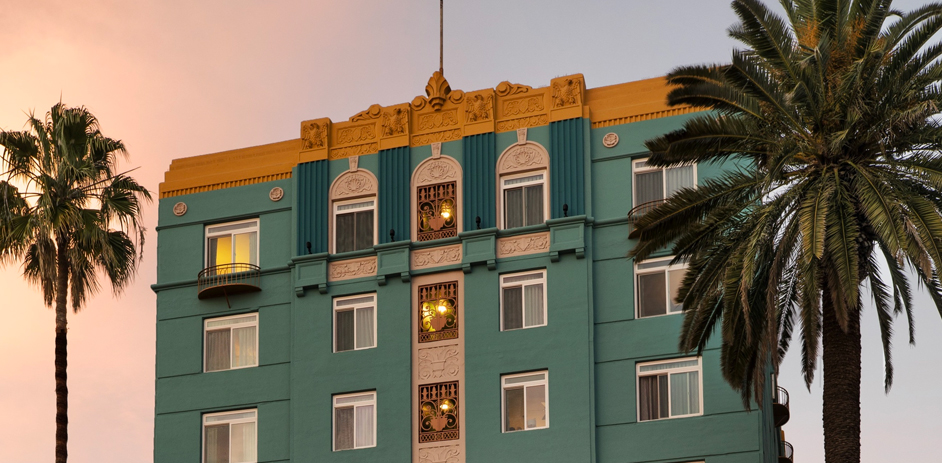 Built during the peak of California's coastal expansion in the 1920s and 1930s, our historic hotel in Los Angeles was among the first skyscrapers to call Ocean Avenue home.